Complimentary Dinner at Hyde Park Prime Steakhouse in Beachwood, OH
Maximizing Your Retirement Income & Surviving Market Volatility
Gain Control of Your Taxes, Income & Social Security Benefits in Retirement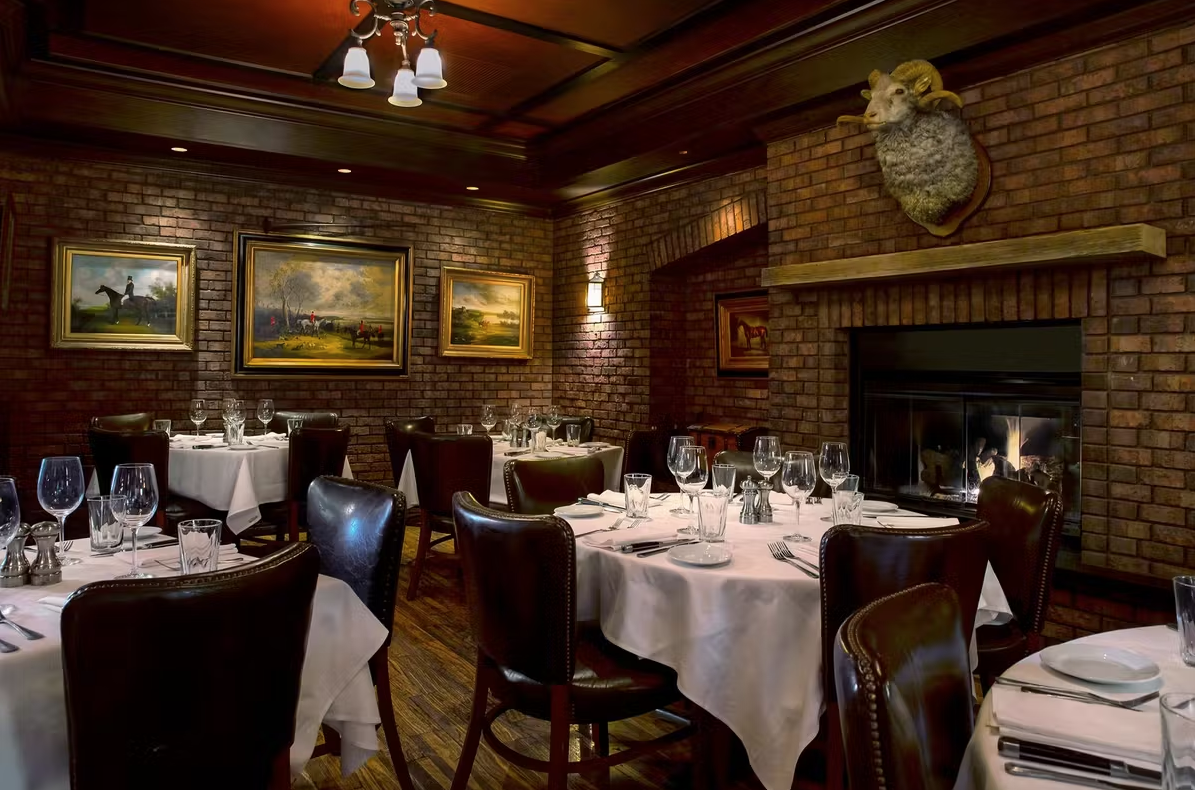 MENU
A three-course meal featuring the Hyde Park Wedge Salad Salad, your choice of entrée between the Filet Mignon, Salmon, Chicken or Vegetarian option, followed by a dessert.
*This event is exclusively for adults aged 55 and older with $250k or more in investable assets.
Hyde Park Prime Steakhouse
26300 Chagrin Blvd
Beachwood, OH 44122
Event Options:
– Monday, November 27 at 6:30 p.m.
– Tuesday, November 28 at 6:30 p.m.
Seating is limited. A complimentary meal will be served. There is no charge to attend!
Do you have a strategy to help maximize your income in retirement and avoid outliving your savings? Join us for a complimentary meal and special presentation at Hyde Park Prime Steakhouse while we discuss important topics for those in or nearing retirement.
What we'll cover:
Why

 today's current economic environment

 may be one of the 

most challenging to retire 

and what to do about it.
The impact that proposed changes to 

tax laws, market volatility

 and 

rising inflation 

may have on your retirement income.¹
How you may be able to 

create guaranteed income in retirement

 and 

protect your savings from market volatility

.*
Steps to 

help you reduce one of the biggest concerns of many Baby Boomers

—running out of money in retirement.

Social Security timing and claiming strategies

 to help maximize your benefits.
Ways you may be able to

 lock-in historically low tax rates

 now, 

before proposed tax changes

 go into effect.¹
How mistiming your IRA withdrawals could cause you to miss out on a portion of your Social Security benefits.
How to help preserve your assets to 

create a lasting legacy for your loved ones.

Understanding

 potential risks that may derail your retirement

 and how you may be able to avoid them.
And MUCH more!
Privacy Policy: We protect your privacy. Information is confidential and never shared with any unaffiliated third parties. Please provide your best email and mobile phone to ensure delivery.
Do you have a retirement income strategy in place?
Don't miss this information-packed event!
This presentation combines two empowering elements:
Professional Insight
Live instruction from knowledgeable financial professionals in an engaging, easy-to-understand format.
Actionable Next Steps
An opportunity to receive a complimentary retirement snapshot analysis for your current retirement income plan.
Tim Schultz, NSSA®

,

Founder & President of Preservation Retirement Services | Insurance Professional
As owner and founder of Preservation Retirement Services, Tim Schultz loves spending one-on-one time with clients to help create retirement income strategies designed to help them enjoy their retirement.

Tim was inspired to enter the industry by a disappointing venture into the stock market that followed his mother's battle with breast cancer and death in 2008. After losing $80,000 of the $200,000 that his mom left him in life insurance, Tim became a Licensed Financial Professional to help others preserve what they have worked so hard to earn.

Protection and consistency over risk and speculation is Tim's motto. He thrives to seek principally protected strategies for his clients to help handle possible market downturns.

Tim holds a Bachelor of Business Administration from the University of Iowa. Now living in the Cleveland area, he sometimes feels he is a Hawkeye trapped in a Buckeye world, but he wouldn't have it any other way.

He and his wife, Laura, have a daughter, Samantha, and a son, Caspian. They live in Westlake and are proud owners of three lovable-but-goofy dogs, Wally, Obie and Rosie, as well as a cat, Gimlet Marie.

In Tim's free time, he loves spending time fishing, playing ping-pong, watching science fiction movies and being outside with his family. After losing his mother, he became a passionate advocate for breast cancer research and once rode a bike for 24 consecutive hours to raise money for the cause.
© 2023 Your Retirement Reality | Privacy Policy
¹ https://www.usbank.com/investing/financial-perspectives/market-news/how-bidens-income-tax-policy-changes-could-affect-you.html
² https://www.usatoday.com/money/blueprint/retirement/healthcare-costs-in-retirement/
Advisory services offered through CreativeOne Wealth, a Registered Investment Adviser. Preservation Retirement Services and CreativeOne Wealth are not affiliated. The insurance products offered by Preservation Retirement Services are not subject to Investment Advisor requirements. The Retirement Protection Plan is our proprietary process name and it does not promise or guarantee investment results or preservation of principal.
*Guarantees provided by annuities are subject to the financial strength of the issuing insurance company; not guaranteed by any bank or the FDIC. Guaranteed lifetime income available through annuitization or the purchase of an optional lifetime income rider, a benefit for which an annual premium is charged.

The information contained herein is based on our understanding of current tax law. The tax and legislative information may be subject to change and different interpretations. We recommend that you seek professional legal advice for applicability to your personal situation.

By providing your information, you give consent to be contacted about the possible sale of an insurance or annuity product. Licensed Insurance Professional. Attend and learn how annuities and life insurance can be used in various stages of planning for retirement income. This presentation is not intended to be legal or tax advice. The presenter can provide information, but not advice related to social security benefits. Clients should seek guidance from the Social Security Administration regarding their particular situation. The presenter may be able to identify potential retirement income gaps and may introduce insurance products, such as an annuity, as a potential solution. We are not affiliated with any government agency.  Social Security benefit payout rates can and will change at the sole discretion of the Social Security Administration. For more information, please consult a local Social Security Administration office, or visit www.ssa.gov.