Important Webinar For MD Baby Boomers
Maximizing Your Retirement Income & Surviving Market Volatility
Gain Control of Your Taxes, Income & Social Security Benefits in Retirement
Do you have a plan to ensure you won't outlive your retirement income or pay more than your fair share to the IRS? With NEW legislation that may increase tax rates, a growing national debt, market volatility and future uncertainty around Social Security benefits, there are a lot of unknowns and risks in retirement to consider. Is your existing strategy strong enough to survive?
Join us for a special webinar to learn about the latest strategies to help preserve your assets, maximize your retirement income, reduce market risk and potentially lower your taxes.
Do you have a plan to help ensure you won't outlive your retirement income? Join us for a special, live webinar where we will discuss the following important topics:
Why

 today's current economic environment

 may be one of the 

most challenging to retire 

and what to do about it.
The impact that proposed changes to 

tax laws, market volatility

 and 

rising inflation 

may have on your retirement income.
How you may be able to 

create guaranteed income in retirement

 and 

protect your savings from market volatility

.
Steps to 

avoid one of the biggest fears of Baby Boomers

—running out of money in retirement.

Social Security timing and claiming strategies

 to help maximize your benefits.
Ways you may be able to

 lock-in historically low tax rates

 now, 

before proposed tax changes

 go into effect.

Planning for 

rising health care premiums

 that may cost the average retiree 

tens of thousands of dollars in retirement

.

³
How to help preserve your assets to 

create a lasting legacy for your loved ones.

Understanding

 potential risks that may derail your retirement

 and how you may be able to avoid them.
And MUCH more!
Privacy Policy: We protect your privacy. Information is confidential and never shared with any unaffiliated third parties. Please provide your best email and mobile phone number to ensure delivery of webinar links.
– Tuesday, March 28 at 12:00 p.m. EDT
– Tuesday, March 28 at 6:30 p.m. EDT
– Thursday, March 30 at 12:00 p.m. EDT
– Thursday, March 30 at 6:30 p.m. EDT
This webinar combines two empowering elements:
Professional Insight
Live instruction from knowledgeable professionals, in an engaging, easy-to-understand format.
Actionable Next Steps
An opportunity to receive a complimentary retirement snapshot analysis for your current plan.
Medical expenses represent
bankruptcies in retirement.³
Sounds crazy, but it's true. Think about it: A typical 65-year-old retired couple in 2023 faces an estimated $315,000 in subsequent healthcare costs.⁴ That projection doesn't even include long-term care costs, which could potentially cost hundreds of thousands of dollars. Is your retirement income healthy enough to withstand these expenses?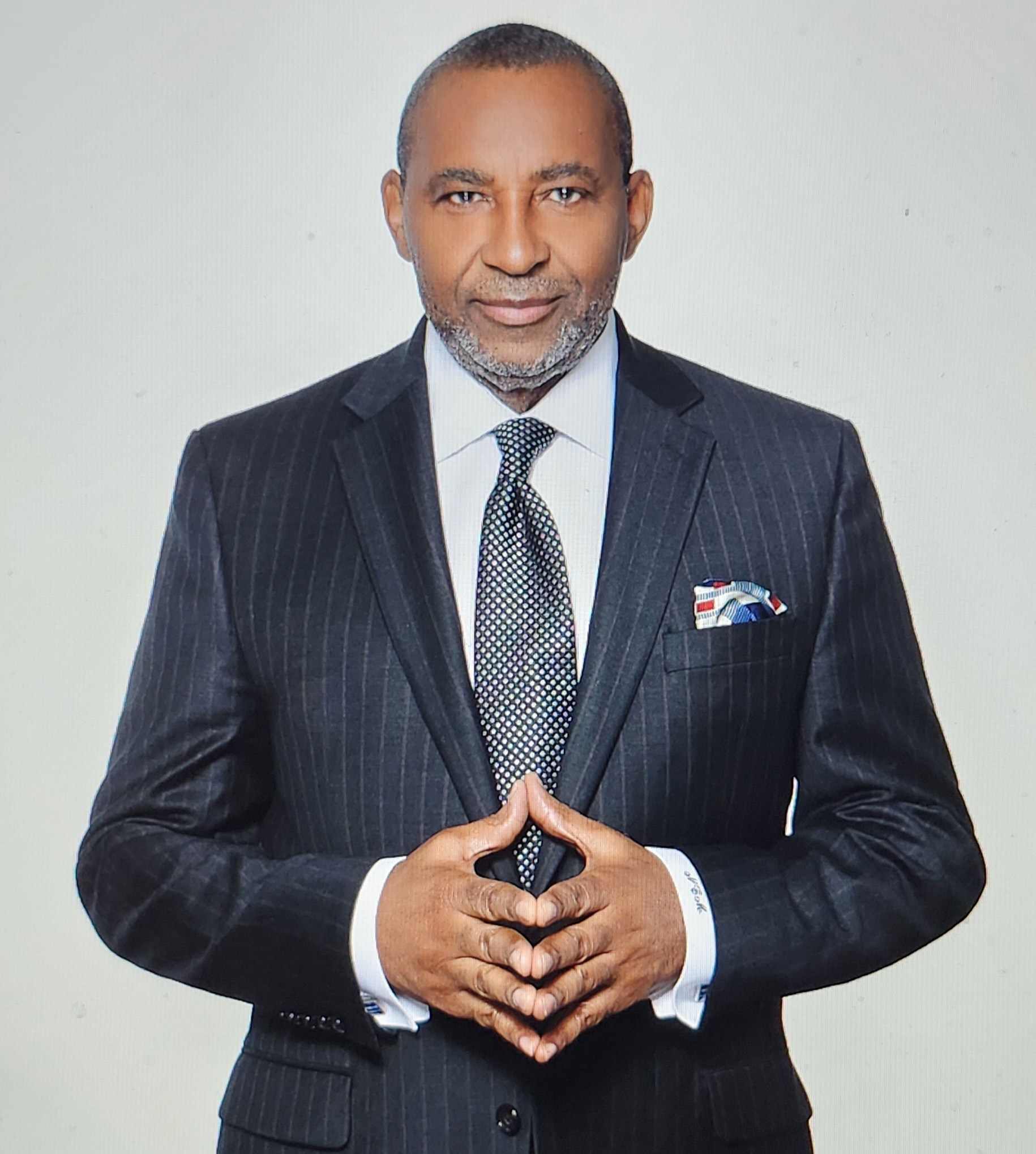 Gwendolyn Hutchison Solomon
CEO & President of Equity Financial Services
Gwen was born and raised in Michigan. She was educated in the public school system and she attended Wayne State University in MI, where she earned a B.A.
After graduation, she relocated to the Washington, D.C. metropolitan area, where she began working with Blue Cross Blue Shield as a medial translator, a position she held for approximately ten years. After leaving Care First/BCBS, she embarked on a new career path in the airline industry as a flight attendant. She also began her career in the financial service industry, where she has received many accolades over the years.
Gwen is a highly competent executive who is keen on detail and customer service. She is currently the CEO and President of Equity Financial Services Group, LLC. She has been in the financial services field for 20+ years. While working as a team at Equity Financial Services over the past two decades, she secured licenses in a number of states and developed a team of over 30 financial professionals. Today, she continues to serve a large number of clients, assisting them with their insurance and retirement income needs. She is continuing her education in the insurance arena to further her knowledge and understand the scope of the industry. Gwen contributes her success to her faith, hard work, and family values.
In Gwen's leisure time she enjoys reading, politics, and spending quality time with her friends and family.
Managing Partner of Equity Financial Services
Isaiah Solomon has been the managing partner of Equity Financial Services Group for 30+ years. Mr. Solomon began his career in the financial services industry starting with a major Fortune 500 company, earning numerous awards along the way. In his first year, he was the "Rookie of the Year." In the second, he earned the prestigious "Agent of the Year" award, competing against top producers and well-established agents. Isaiah obtained many other awards, such as the "Millionaire Round Table Producer," "Centurion Qualifier," "National Sales Achievement Award," "National Qualifier Award," "Consistency Award," and "Sales Manager of the Year Award of the Southeast Region."
Isaiah's accomplishments almost never happened. At an early age, Mr. Solomon suffered from inarticulacy. Like the story of Moses in the bible, when Moses was scared that God has asked him to go to the Pharaoh and tell him to let his people go free (Ex.4:6-10). Moses wondered why God chose him to go to the Pharaoh with this request. He figured he could not speak the Egyptian language well and he also had a speech problem. But the Angel told him that he would go with him (Ex.4:11-12). Angels have also been there for Isaiah. Today, Mr. Solomon speaks to thousands on the importance of retirement income strategies. Students, business owners, and eager entrepreneurs seek out his guidance. On Saturdays, Mr. Solomon holds his weekly Life Insurance class. He engages his students with a systemic approach on how to help others choose the right insurance for their family's needs.
© 2023 Your Retirement Reality | Privacy Policy
* https://www.cnbc.com/2019/02/11/this-is-the-real-reason-most-americans-file-for-bankruptcy.html
* https://www.ebri.org/docs/default-source/rcs/2020-rcs/2020-rcs-summary-report.pdf?sfvrsn=84bc3d2f_7
* https://www.forbes.com/sites/forbesfinancecouncil/2017/11/21/a-solution-for-the-top-concern-in-retirement-planning-running-out-of-money/
* http://www.fool.com/retirement/general/2016/01/26/20-retirement-stats-that-will-blow-you-away.aspx
The information contained herein is based on our understanding of current tax law. The tax and legislative information may be subject to change and different interpretations. We recommend that you seek professional legal advice for applicability to your personal situation.
By providing your information, you give consent to be contacted about the possible sale of an insurance or annuity product. Licensed Insurance Professional. Attend and learn how annuities and life insurance can be used in various stages of planning for retirement income. This presentation is not intended to be legal or tax advice. The presenter can provide information, but not advice related to social security benefits. Clients should seek guidance from the Social Security Administration regarding their particular situation. The presenter may be able to identify potential retirement income gaps and may introduce insurance products, such as an annuity, as a potential solution. Social Security benefit payout rates can and will change at the sole discretion of the Social Security Administration. For more information, please consult a local Social Security Administration office, or visit www.ssa.gov.