Complimentary Workshop at Arkansas Tech University - Brown Hall in Russellville, AR
Maximizing Your Social Security Benefits & Optimizing Your Tax Strategy
Strategies to Maximize Your Income & Reduce Your Taxation in Retirement
Arkansas Tech University – Brown Hall
105 W O St., Russellville, AR 72801
Event Options:
– Saturday, October 22 at 10:30 a.m.
– Thursday, October 27 at 6:30 p.m.
Seating is limited. Nothing will be sold and there is no charge to attend!
Do you have a plan to help maximize your Social Security benefits and minimize your taxes? Join us for a special workshop at Arkansas Tech University – Brown Hall where we will discuss the following important topics:
What's 

new for Social Security¹ and taxes²

 and what may be changing

 in 2023

.
Why

 today's current economic environment

 may be one of the 

most challenging to retire 

and what to do about it.
The impact that proposed changes to 

tax laws, market volatility

 and 

rising inflation 

may have on your retirement income.²
Claiming strategies & planning techniques to help you 

get the most out of your Social Security benefits

.
How 

Social Security Benefits

 relate to, and affect, 

your taxes in retirement 

and how to avoid excessive taxation.

Little-known claiming strategies 

and planning techniques to help you 

maximize your Social Security benefits

.
How properly 

claiming spousal benefits 

may increase your lifetime Social Security income.
How Social Security ties into your 

overall retirement income plan.

How you can 

create tax-free retirement income 

and potentially

 lower your tax bracket 

in retirement.

Common filing mistakes

 and how to avoid them.

Survivor Benefits:

 What they are and how they work.
And MUCH more!
Privacy Policy: All information provided is secure and confidential. Please provide valid email and phone number for workshop confirmation purposes. Seating is limited. Nothing will be sold and there is no charge to attend!
Do you have a strategy to maximize your Social Security benefits?
Don't miss this information-packed event!
This workshop combines two empowering elements:
Professional Insight
Live instruction from knowledgeable professionals, in an engaging, easy-to-understand format.
Actionable Next Steps
An opportunity to receive a complimentary retirement snapshot analysis for your current plan that will help you understand the best time to take Social Security.
Claiming Your Social Security Benefits at the Wrong Age May Reduce Your Benefits By
57%³
Social Security is one of the most valuable and least understood benefits available to retirees today. Failing to maximize your benefits could potentially leave tens of thousands of dollars on the table.
Join us for an enlightening presentation to learn about the latest strategies to help ensure you're optimizing your Social Security strategy in conjunction with your overall retirement income and tax strategy. We'll also talk about strategies to help protect your assets from the impact of market volatility so you don't outlive your retirement savings.
All attendees are eligible to receive a complimentary retirement snapshot analysis for their current retirement income and Social Security plan.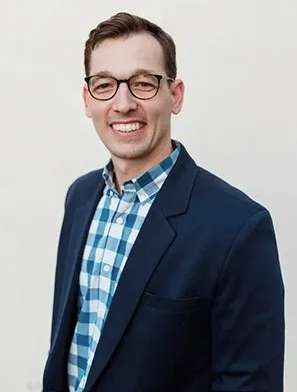 Lucas Cox, CFP |
Managing Member at The Lighthouse Planning Company
Lucas holds a true desire to understand the client and help them meet their needs. His expertise is designing personalized plans and thinking outside of the box when it comes to financial strategies.
Honest and caring, Lucas makes it a priority to always put clients' needs first, driven by his inclination to live out his potential of helping others. As a CFP® professional, he feels most proud when he receives a compliment from one of his clients because he knows he's done his best taking unclear scenarios and shedding a light on them, giving them confidence in their financial futures.
Lucas enjoys getting to know his clients and is a true believer that their needs come first, and that products are just the tools to get them there, not the focus of the strategy conversation.
He earned his bachelor's in public relations from the University of Central Arkansas and holds his Series 66 securities license as well as his Series 7 in multiple states. Lucas is also licensed in life, health, property, and casualty insurance.
Outside of the office, you can find Lucas serving at his church, running and spending time with his wife and children.
Jeff Huff, ChFC®, CFP® | President of Lighthouse Insurance & Financial Group
For more than 20 years, Jeff has been helping clients implement comprehensive systems for both wealth accumulation and tax minimization strategies completely independent of any outside influence.
A Christian planner who is honest, knowledgeable and generous, Jeff exists to help clients navigate the different phases of their financial lives while growing through understanding and implementing Kingdom principles.
He is committed to keeping clients informed of how their money is working for them, always putting their needs first. Jeff loves helping people achieve their retirement goals by designing wealth building, retirement income and distribution strategies. His desire to keep learning drives him, as well as the encouragement of his wife and two daughters.
To best serve his clients, Jeff holds the Chartered Financial Consultant® (ChFC®) and the Certified Financial Planner® (CFP®) designations. Jeff is also a Chartered Leadership Fellow® (CLF®) through the American College.
Outside of work, Jeff enjoys biking, golfing and time spent with his wife over morning coffee. He is involved with his church and has a passion for foreign missions. Jeff is currently completing a master's degree program through Southwestern Theological Seminary.
© 2022 Your Retirement Reality | Privacy Policy
¹ https://www.ssa.gov/cola/
² https://www.usbank.com/investing/financial-perspectives/market-news/how-bidens-income-tax-policy-changes-could-affect-you.html
³ https://www.ssa.gov/oact/quickcalc/early_late.html
⁴ https://www.weforum.org/agenda/2019/06/retirees-will-outlive-their-savings-by-a-decade/
Registered Representative of and securities offered through Securities Management & Research, Inc. (SM&R) Member FINRA/SIPC. Investment advisory services offered through BFC Planning, Inc. Lighthouse Planning Partners, The Lighthouse Planning Company, SM&R, and BFC Planning, Inc. are independent entities.
There are risks involved with investing which may include market fluctuation and possible loss of principal value. Particular investments may not be suitable for certain situations. Carefully consider the risks and possible consequences involved prior to making an investment decision.
Please visit www.ssa.gov for guidance on your individual situation.
Our firm does not provide legal or tax advice. Be sure to consult with your own legal and tax advisors before taking any action that may have tax implications.
Licensed Insurance Professional. We are an independent financial services firm helping individuals create retirement strategies using a variety of investment and insurance products to custom suit their needs and objectives. This material has been prepared for informational and educational purposes only. It is not intended to provide, and should not be relied upon for, accounting, legal, tax or investment advice.
Investing involves risk, including the loss of principal. No Investment strategy can guarantee a profit or protect against loss in a period of declining values. Any references to protection benefits or lifetime income generally refer to fixed insurance products, never securities or investment products. Insurance and annuity products are backed by the financial strength and claims-paying ability of the issuing insurance company.
Check the background of your financial professional on FINRA's BrokerCheck.
The information contained herein is based on our understanding of current tax law. The tax and legislative information may be subject to change and different interpretations. We recommend that you seek professional legal advice for applicability to your personal situation.
By providing your information, you give consent to be contacted about the possible sale of an insurance or annuity product. Licensed Insurance Professional. Attend and learn how annuities and life insurance can be used in various stages of planning for retirement income. This presentation is not intended to be legal or tax advice. The presenter can provide information, but not advice related to social security benefits. Clients should seek guidance from the Social Security Administration regarding their particular situation. The presenter may be able to identify potential retirement income gaps and may introduce insurance products, such as an annuity, as a potential solution. Social Security benefit payout rates can and will change at the sole discretion of the Social Security Administration. For more information, please consult a local Social Security Administration office, or visit www.ssa.gov.