Complimentary Seminar at Leon Valley Conference Center in San Antonio, TX
Maximizing Your Retirement Income & Surviving Market Volatility
Gain Control of Your Taxes, Income & Social Security Benefits in Retirement​
*This seminar is not affiliated with or sponsored by the Leon Valley Conference Center.
Leon Valley Conference Center
6421 Evers Rd, San Antonio, TX 78238
Event Options:
– Leon Valley Conference Center on August 3 at 6:00 p.m.
– Leon Valley Conference Center on August 8 at 6:00 p.m.
Seating is limited. There is no charge to attend.
Do you have a plan to help maximize your retirement income and avoid outliving your savings? Join us for a special presentation at Leon Valley Conference Center while we discuss the following important topics for those in or nearing retirement:
Why today's current economic environment may be one of the most challenging to retire and what to do about it.
The impact that proposed changes to tax laws, market volatility and rising inflation may have on your retirement income.¹
How you may be able to create guaranteed income in retirement and protect your savings from market volatility.*
Steps you can take to avoid one of the biggest fears of Baby Boomers—running out of money in retirement.
Social Security timing and claiming strategies to help maximize your benefits.
Ways you may be able to lock-in historically low tax rates now, before proposed tax changes go into effect.¹

Planning for 

rising health care premiums

 that may cost the average retiree 

tens of thousands of dollars in retirement

.

³
How to help preserve your assets to create a lasting legacy for your loved ones.
Understanding potential risks that may derail your retirement and how you may be able to avoid them.
And MUCH more!
Privacy Policy: All information provided is secure and confidential. Please provide valid email and phone number for confirmation purposes. Seating is limited. There is no charge to attend.
Do you have a retirement income strategy in place?
Don't miss this information-packed event!
This seminar combines two empowering elements:
Professional Insight
Live instruction from knowledgeable financial professionals, in an engaging, easy-to-understand format.
Actionable Next Steps
An opportunity to receive a complimentary retirement snapshot analysis for your current plan.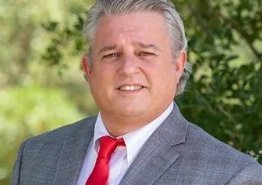 Brandon Baxter |
Baxter Retirement & Insurance Services
If you are looking for a financial professional who prides himself on honesty and top-notch service, Brandon Baxter is here for you. With more than 30 years of experience in business and leadership development in the wholesale, retail and distribution industry, he's learned a thing or two in his career about how to take good care of clients.

He does so by showing respect and compassion for each client as he strives to get to know them and find the best strategies for their specific needs. While retirement income planning can feel intimidating, Brandon puts clients at ease with a generous dose of humor and humility. As no two clients are alike, he understands the importance of staying flexible and versatile.


Outside of work, Brandon enjoys classic and collector cars, and riding motorcycles and dirt biking with his daughter. He visits the beach and the ocean as often as possible. He is most "at home" spending time in the outdoors working in his garden filled with fruit trees and vegetables.


He is currently a proud Texan and originally from Southern California where he graduated from Santa Monica High School. He holds Life, Accident, Health and HMO licenses.
© 2023 Your Retirement Reality | Privacy Policy
¹ https://www.usbank.com/investing/financial-perspectives/market-news/how-bidens-income-tax-policy-changes-could-affect-you.html
² https://www.kiplinger.com/taxes/tax-law/603037/tax-changes-and-key-amounts
³ https://www.ssa.gov/cola/
⁴ https://www.weforum.org/agenda/2019/06/retirees-will-outlive-their-savings-by-a-decade/
The information contained herein is based on our understanding of current tax law. The tax and legislative information may be subject to change and different interpretations. We recommend that you seek professional legal advice for applicability to your personal situation.

By providing your information, you give consent to be contacted about the possible sale of an insurance or annuity product. Licensed Insurance Professional. Attend and learn how annuities and life insurance can be used in various stages of planning for retirement income. Insurance product guarantees are backed by the financial strength and claims-paying ability of the issuing company. We are not affiliated with any government agency.

This presentation is not intended to be legal or tax advice. The presenter can provide information, but not advice related to social security benefits. Clients should seek guidance from the Social Security Administration regarding their particular situation. The presenter may be able to identify potential retirement income gaps and may introduce insurance products, such as an annuity, as a potential solution. For more information, please consult a local Social Security Administration office, or visit www.ssa.gov.