Complimentary Event at St. Louis County Library - Grant's View Branch in St. Louis, MO
Navigating Your Medicare Options
St. Louis County Library – Grant's View Branch
9700 Musick Rd.
St. Louis, MO 63123
Event Options:
– Tuesday, October 18 at 6:30 p.m.
– Tuesday, October 25 at 6:30 p.m.
Seating is limited. Nothing will be sold and there is no charge to attend!
The world of Medicare can be intimidating and confusing, which is why we want to help ensure you are prepared as you turn 65. We offer easy-to-understand, comprehensive, informational tools to help guide you through the seemingly complex world of Medicare planning.
Join us for a complimentary and special presentation at St. Louis County Library – Grant's View Branch where we'll cover any questions you may have, including:
How does Medicare work?
How do I figure out which plans my doctor accepts?
How much will my prescriptions cost for the year?
How are agents and independent brokers compensated?
We also cover which plan options are available in your area and what each plan entails, such as:
Medicare Part A and B
Medicare Advantage Plans (Part C)
Prescription Drug Plans (Part D)
Medicare Supplement Plans (Medigap)
This event is not sponsored or affiliated with the St. Louis County Library. Privacy Policy: We protect your privacy. Information is confidential and never shared with any unaffiliated third parties. Please provide your best email and mobile phone to ensure delivery.
Do you have a Medicare strategy in place?
Don't miss this information-packed event!
This complimentary presentation will show you: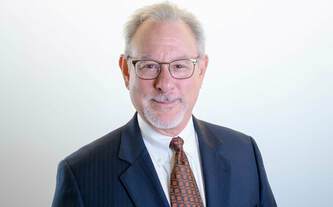 David Zofness

,

Founder | RZA Wealth Management
David Zofness is the president and founder of RZA Wealth Management, an independent financial advisory firm providing customized wealth accumulation and retirement income strategies. His dedication to listening closely and truly getting to know clients are what keeps clients coming back to him. He sincerely cares about understanding their needs, goals and current level of knowledge before making recommendations. Because, as he puts it, "My client's interests are my only interest."

Influenced by his interest in economics and his love of helping others, David attended Oklahoma State University where he earned a degree in economics before going on to earn his Certificate of Personal Financial Planning, Chartered Life Underwriter® (CLU®) designation and Chartered Financial Consultant® (ChFC®) credentials from The American College.
?
He is driven by the desire to do the right thing for his clients, and his extensive education and passion for working with both individuals and businesses allows him to do so. David uses easy-to-understand language with clients, giving them the opportunity to really understand what they're doing with their money, so they can be confident with their retirement futures.
?
?Outside of work, David enjoys spending time with friends and family and doing anything that involves being outdoors.
Securities and Advisory Services offered through Client One Securities, LLC Member FINRA/SIPC and an investment advisor.
David Zofness
1338 Strassner Dr.
St. Louis, MO 63144
The information contained herein is based on our understanding of current tax law. The tax and legislative information may be subject to change and different interpretations. We recommend that you seek professional legal advice for applicability to your personal situation.
By providing your information, you give consent to be contacted about the possible sale of an insurance or annuity product. Licensed Insurance Professional. Attend and learn how annuities and life insurance can be used in various stages of planning for retirement income. This presentation is not intended to be legal or tax advice. The presenter can provide information, but not advice related to social security benefits. Clients should seek guidance from the Social Security Administration regarding their particular situation. The presenter may be able to identify potential retirement income gaps and may introduce insurance products, such as an annuity, as a potential solution. Social Security benefit payout rates can and will change at the sole discretion of the Social Security Administration. For more information, please consult a local Social Security Administration office, or visit www.ssa.gov.